Welcome & The Vision of Internet Native Organization: A Glimpse into DAO Day Estonia 2023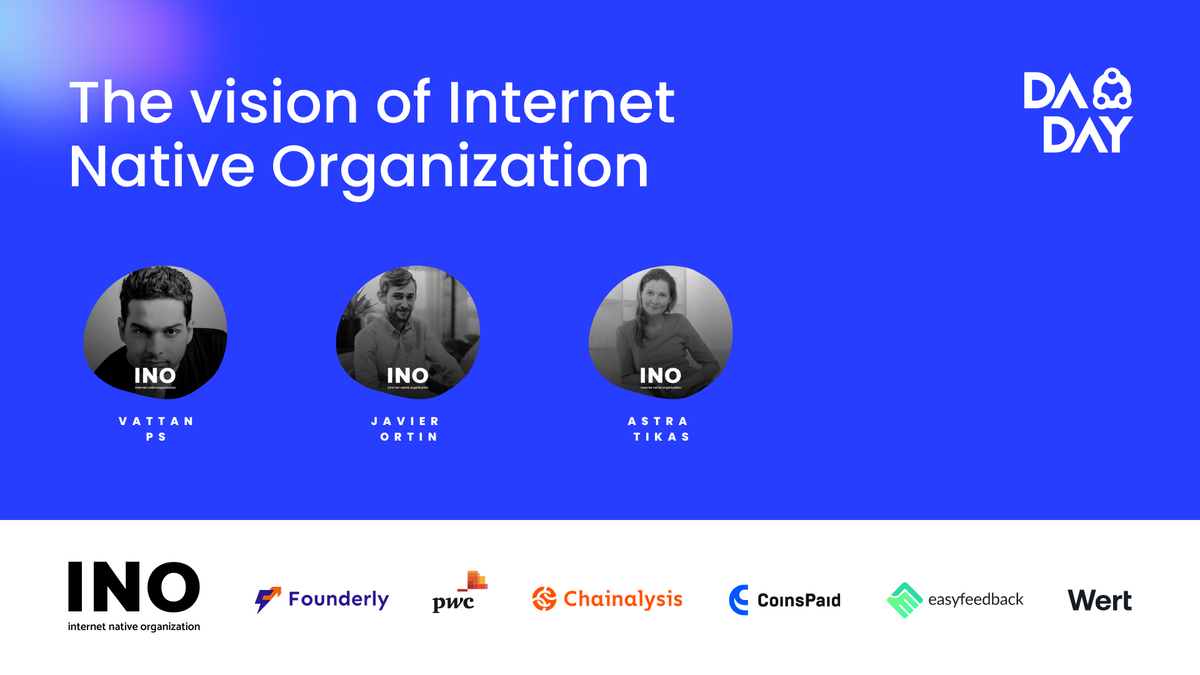 On March 28, 2023, the global community turned its eyes to Estonia, where the much-anticipated DAO Day was unfolding. The event began with a keynote titled "Welcome & The Vision of Internet Native Organization," where Astra Tikas, Javier Ortin, and Vattan PS from the Internet Native Organization welcomed everyone and shared their insights.
A Warm Welcome to the Future
Vattan PS opened the event with enthusiasm, setting the stage for a day of deep exploration into the world of DAOs. His passion was evident as he spoke about the transformative potential of DAOs and the importance of community collaboration.

The Essence of DAOs: A Community-Driven Approach
Astra Tikas, one of the driving forces behind the event, emphasized the essence of DAOs. For her, it's not just about technology or decentralized governance; it's about building a community. She spoke about the importance of collaboration, sharing ideas, and working towards a common goal, highlighting the unique attributes that set DAOs apart from traditional organizations.
Navigating the Legal Landscape of DAOs
Javier Ortin delved into one of the most intricate aspects of DAOs: the legal landscape. He highlighted the challenges DAOs face, especially when it comes to member liabilities. With the legal framework for DAOs still in its infancy, Javier's insights underscored the importance of understanding and navigating this complex terrain.
Key Takeaways:
Community at the Core: DAOs thrive on community collaboration, and it's this essence that sets them apart from traditional organizations.
Legal Challenges: DAOs operate in a complex legal landscape, and understanding member liabilities is crucial.
The Transformative Potential: DAOs have the potential to revolutionize governance, but it requires collective effort and understanding.
Conclusion: A New Dawn for Decentralized Governance
The opening keynote of DAO Day Estonia 2023 set the tone for a day filled with rich discussions, insights, and revelations about the future of DAOs. With pioneers like Astra Tikas, Javier Ortin, and Vattan PS leading the way, attendees were in for a transformative experience.
Stay Connected
Inspired by the vision and insights shared by the speakers? Eager to delve deeper into the world of DAOs? Sign up now for updates on DAO Day 2024 and be at the forefront of decentralized governance.