INO and Estonia: Mutual Empowerment in the Digital Era
Estonia is a frontrunner in technology and innovation. Read how INO aligns with Estonia's digital expansion plans, seizing opportunities on a mutually beneficial road ahead.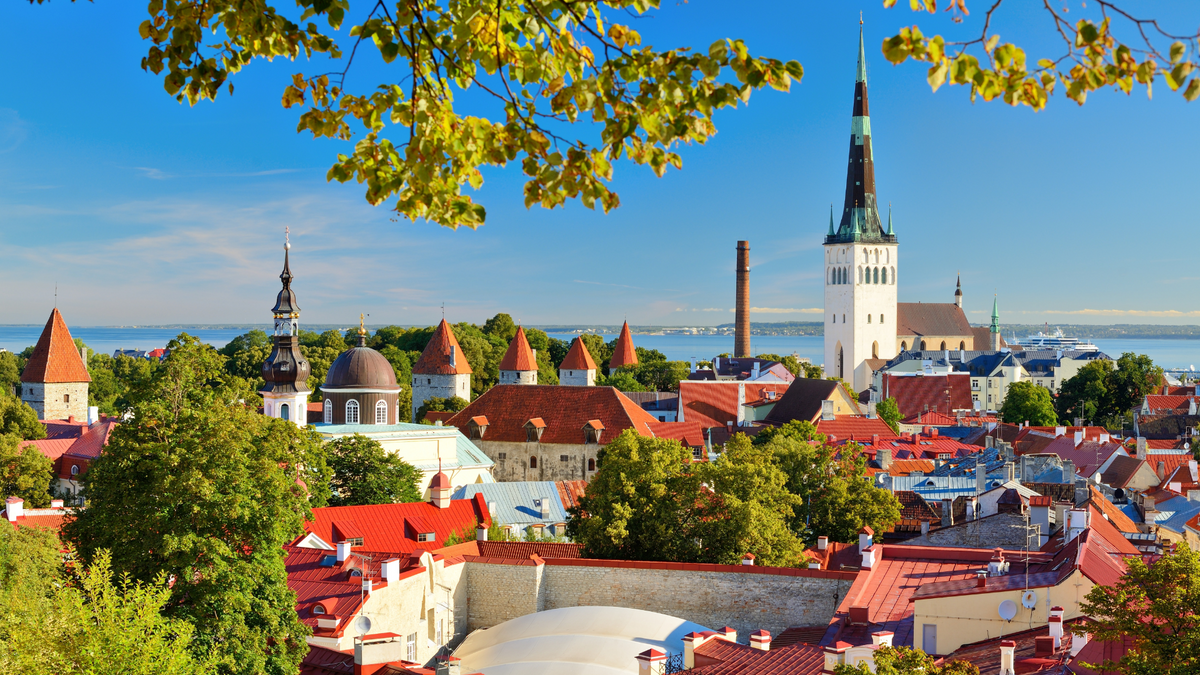 Estonia has consistently been a frontrunner in the ever-evolving landscape of technology and innovation.
With a vision for digital development that inspires many, the country's robust infrastructure and forward-thinking initiatives have set a high standard for the world.
Still, that being said, Estonia cannot rest on laurels as the race for digitalization and adoption of cutting-edge technologies is a ruthless game, with many States taking significant steps in their digital transformation.
At INO, we find ourselves bridging the realms of internet native organizations and mainstream adoption, which aligns deeply with Estonia's digital ambitions. This article will examine how INO aligns with Estonia's digital development plans, seizing opportunities on a mutually beneficial road ahead.

Building a digital society
Estonia has a digital infrastructure that is nothing short of remarkable. This, amongst other reasons, was why INO decided on Estonia over other jurisdictions for establishing digital organizations. From Estonia's Digital development plans, cutting-edge technology for secure data protection, public digital services and electronic signatures has established a foundation of trust and efficiency.
This advantage perfectly aligns with INO's core focus on blockchain technology and internet native organizations, which is simply the next step in building a digital society. It provides a secure and reliable environment for INO's operations, creating trust in its users. On top of that, INO seeks to build in a legally compliant way, meaning the creation of fast, transparent and fair frameworks.

Getting an edge in the race for digitalization  
INO and Estonia both recognize the value of flexibility with glocal impact. Estonia's e-Residency program has a global footprint, allowing entrepreneurs worldwide to access and manage their businesses from anywhere.
Still, it also impacts the business environment here in Estonia. Because of residency's open and digital approach to doing business, Estonia has a vibrant and internationally known startup ecosystem.
This aligns seamlessly with INO's mission to bridge the gap between the DAO space and mainstream adoption, ensuring accessibility to business opportunities and ease of use for users worldwide. Also, when we know that the future is digital, it is logical to innovate how we organize our work and ways of doing business.
Combining e-residency and digital internet native organizations is a potential way for Estonia to stay the leader in the digitalization race as they are mutually empowering.

The ease of doing business
Similarly, Estonia's streamlined business registration process, which can be completed in as little as 15 minutes, mirrors INO's goal of simplifying blockchain-related processes. The ability for e-residents to operate their businesses on their terms aligns with our approach, offering user-friendliness in the blockchain and DAO space.
INO aims to make the administration of digital organizations efficient and fast by connecting on-chain and off-chain databases, allowing for (almost) real-life updates in business registers. We imagine a future where collecting, signing, preparing and updating information in registries happens seamlessly, democratically and transparently through blockchain governance voting systems - on top of that; it reduces costs.

Whilst integrating digital services in the public sector is great, Estonia faces challenges in doing the same for the business sector*. In INO, we see a solution to this in digital organization models, where integrating technology is not only nice to have but is already there.
Furthermore, our expertise in decentralized governance models can enhance the ease of use of digital services for everyone. It opens up new ways to organize business operations where workers can also be contributors and directly have a say in the leadership decision-making processes.

Equitable and people-centric digital governance
Along the same line, Estonia also seeks to innovate the digital governance frameworks, creating systems and services that are people-focused, decentralized, transparent, and, most of all, digital. The same goals are powering INO as we create governance frameworks that are community-focused, decentralized, transparent and digital.
At INO, we know how to empower people to collaborate to work towards a common goal in digital space and how to create systems where ideas of democracy and ownership are enforced through technology and governance frameworks.

These are just some highlights of how Estonia's digital development plans and INO's mission align. While we recognize that the task ahead is considerable, it holds a lot of promise.
Estonia's digital infrastructure, built on trust, efficiency, and innovation, aligns with INO's goal to enable the creation of digital organizations with the same values. Together, we can shape the digital landscape, setting new standards and redefining the possibilities of a digital society.


Used material:
* Eesti 2035_eelnõu_201012-EN.pdf
Digiühiskonna arengukava_ENG.pdf
e-Residency of Estonia | Apply & start an EU company online (e-resident.gov.ee)

✍️
This post was published by
Kaisa Keerd
— board member at Internet Native Organization.